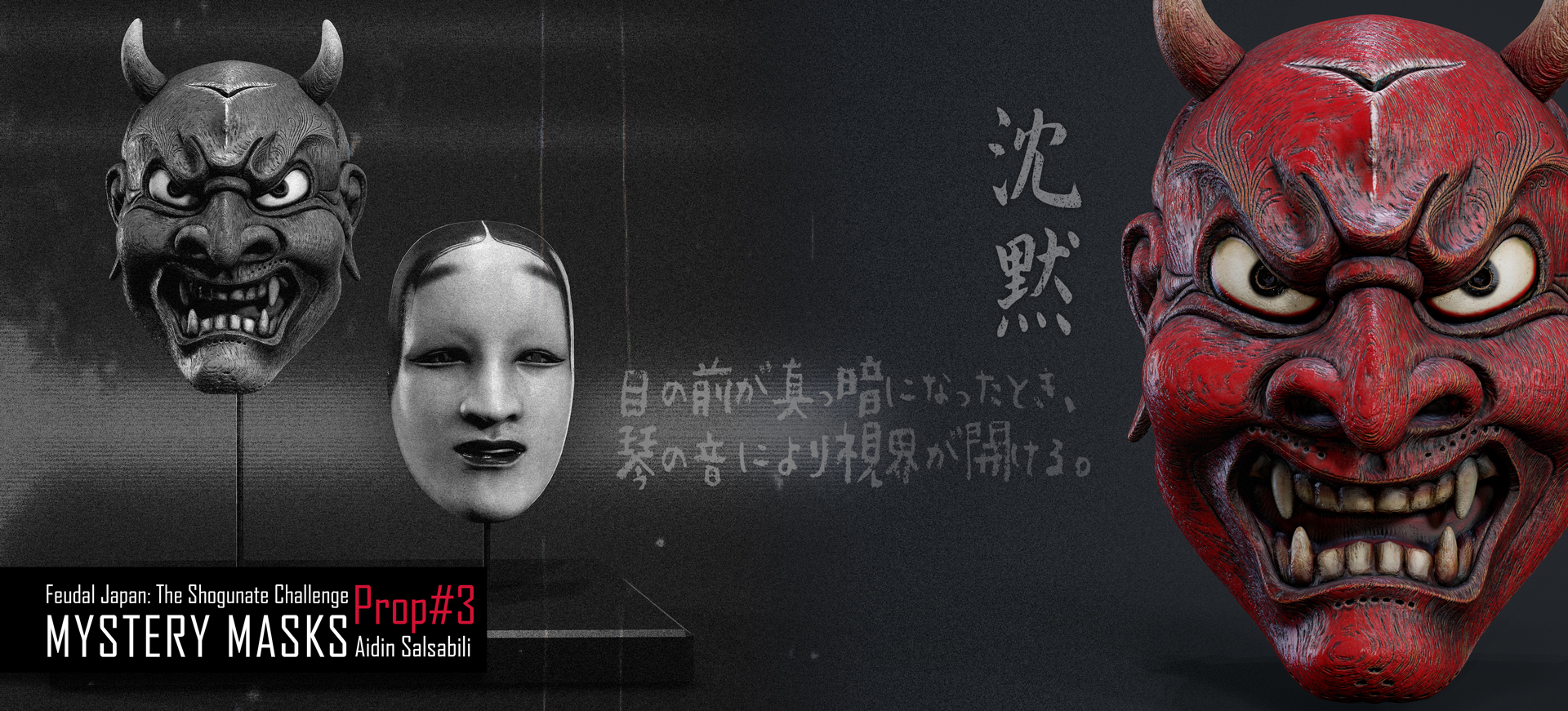 Feudal Japan Challenge: Prop Art Winners Interview
For the Prop Art category of the Feudal Japan Challenge, the brave entrants were given the task of creating 3 fully rendered props for a Feudal Japanese scene and were judged on both their creative details and functionality.
The part of interview:

Aidin Salsabili share how they wowed the judges and created the submissions that set them apart.
Tell us about your concept for your props.
Aidin: I tried to think of my props as if they were in a video game and are part of a puzzle. Each prop has a riddle that will eventually lead the player to the mini theater show. By solving the masks puzzle, the player can move to the musical instrument, and by playing the mu instrument, he/she can get the key for the Magic Box. I had this idea of creating props in a way that each object not only looks great but also there is a gameplay mechanic behind it. On the other hand, I wanted to see what how much I can push with the textures and complexity of the project in such a short time. I had many different materials like wood, metal, Ivory, fabric, and other materials and variations.
What was your strategy for completing your submission on time?
Aidin: I always spend 20% of my time of planning and gathering references. The remaining 80% is the implementation and presentation. For this specific challenge, because I had many details for my props, I finished all the high polys first then I moved to low polys and textures. I spent the last week on the presentation.
What was the most difficult part of this challenge for you?
Aidin: I enjoyed everything about this challenge. Every stage from planning and gathering reference and info to implementation was great.
Browse all Prop Art submissions from the Feudal Japan Challenge.